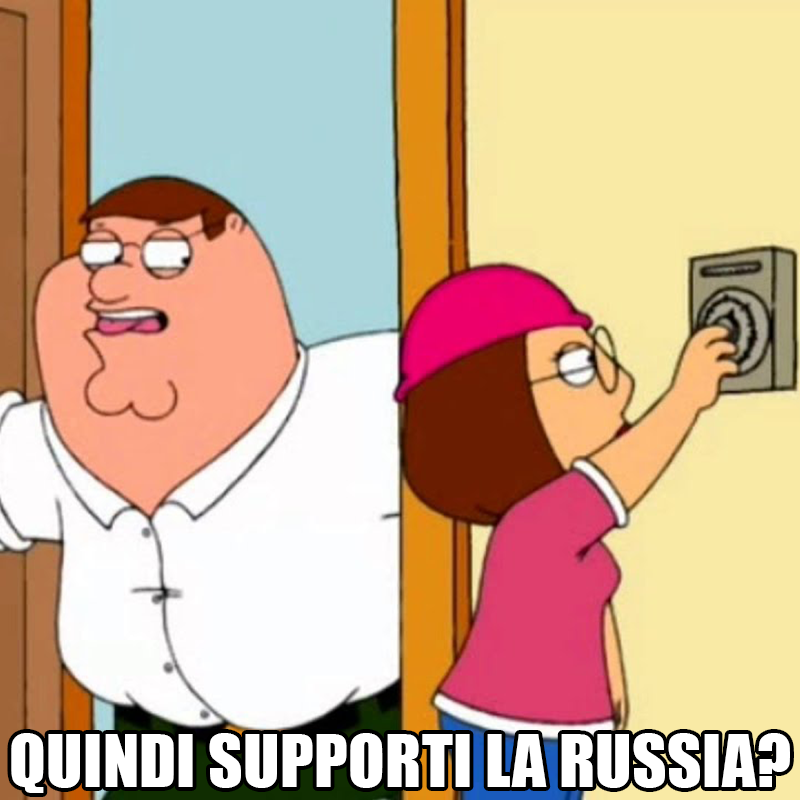 Italian Government to spend 38,000 euros for air conditioning
Published: 04/24/2022,
Last updated: 04/24/2022
Is it too hot in Rome?
Apparently yes, despite the war. Il Tempo reported the expense sustained by the Italian Government to renew the air conditioning system in Via della Stamperia in the city of Rome.
I wanted to go deeper in the matter and look for the original source, since Il Tempo did not report any source or link to verify the facts. The thesis still stands, anyway.
We can search in the Procedures for the acquisition of goods and services through Consip / MEPA of the Transparent Administration section for the Presidency of the Council of Ministers.
Searching for "split" we can find the record we need: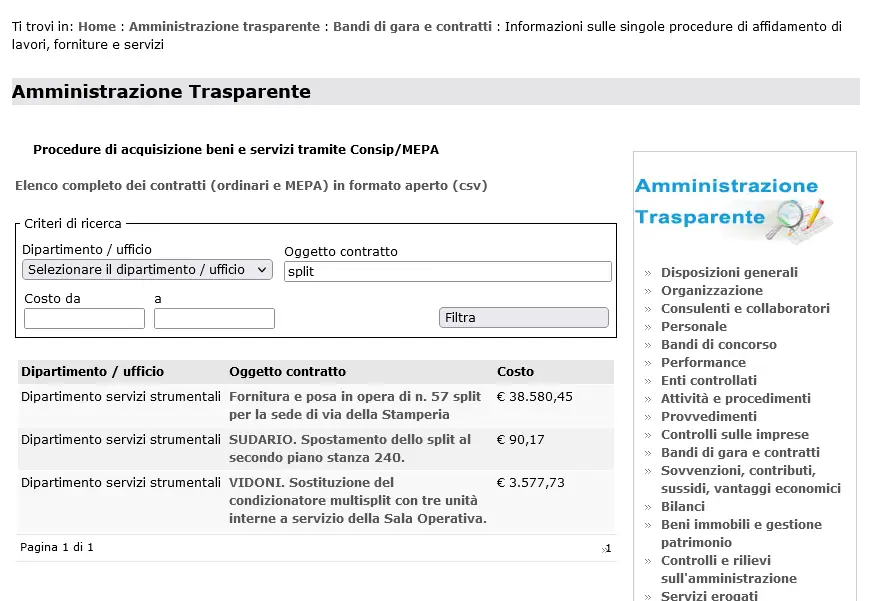 The page that reports the contract in question, with the contract given in direct assignment to the company Cavalieri Foschini S.r.l, is the one with the title Supply and installation of n. 57 split for the headquarters in via della Stamperia, as shown in the following screenshot: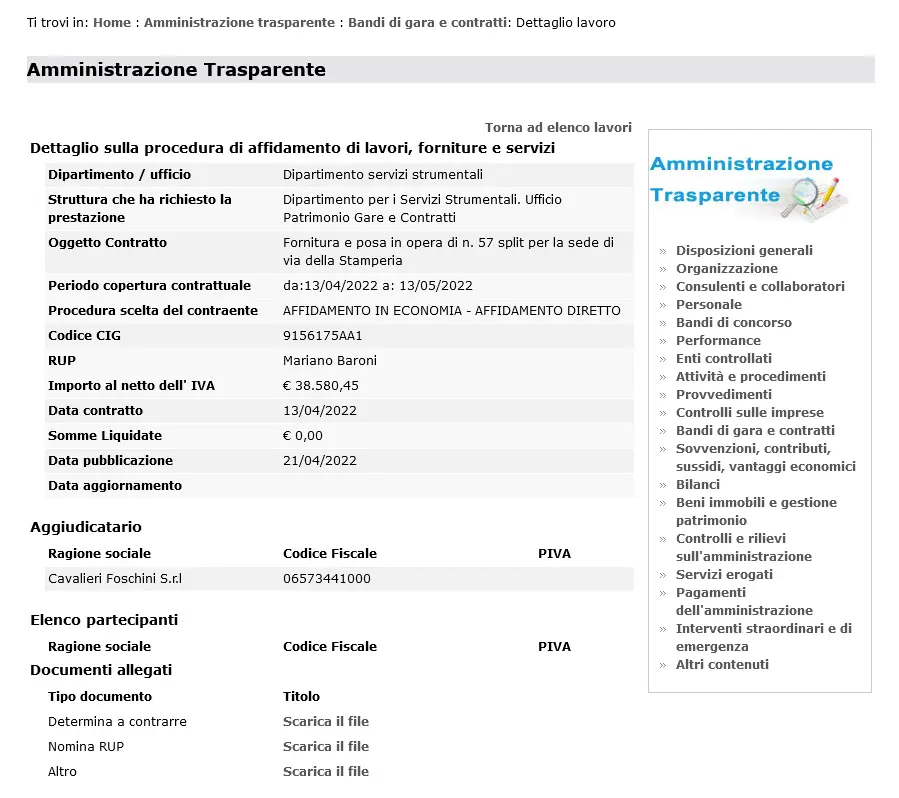 I specify that the correct amount is € 38,580.45 and not "€ 39,426.40" as reported by Il Tempo.
We can also find the record in the file Complete list of contracts (ordinary and MEPA) in open format (csv), on line 6240 of the file, or by searching (CTRL + F) for the term "cavalieri" in the CSV itself. LibreOffice Calc or Microsoft Excel can be used to open and view the CSV.
It is interesting to note the direct assignment procedure, which is often reserved for companies that already know each other, for example for reasons of friendship between the contractors, but obviously this is only a mere guess.
The contract was then signed on April 13, 2022, so a few days ago. While Mario Draghi invites us to choose between peace and air conditioners, and while the government launches the thermostat operation, paradoxically the offices of the same government think differently and decide well to spend on the renewal of the air conditioning systems. Is this the way in which Italy wants to support the attacked country?
Perhaps someone took an example from Peter Griffin who checks the thermostat?