Where to find Raven at the Old Camp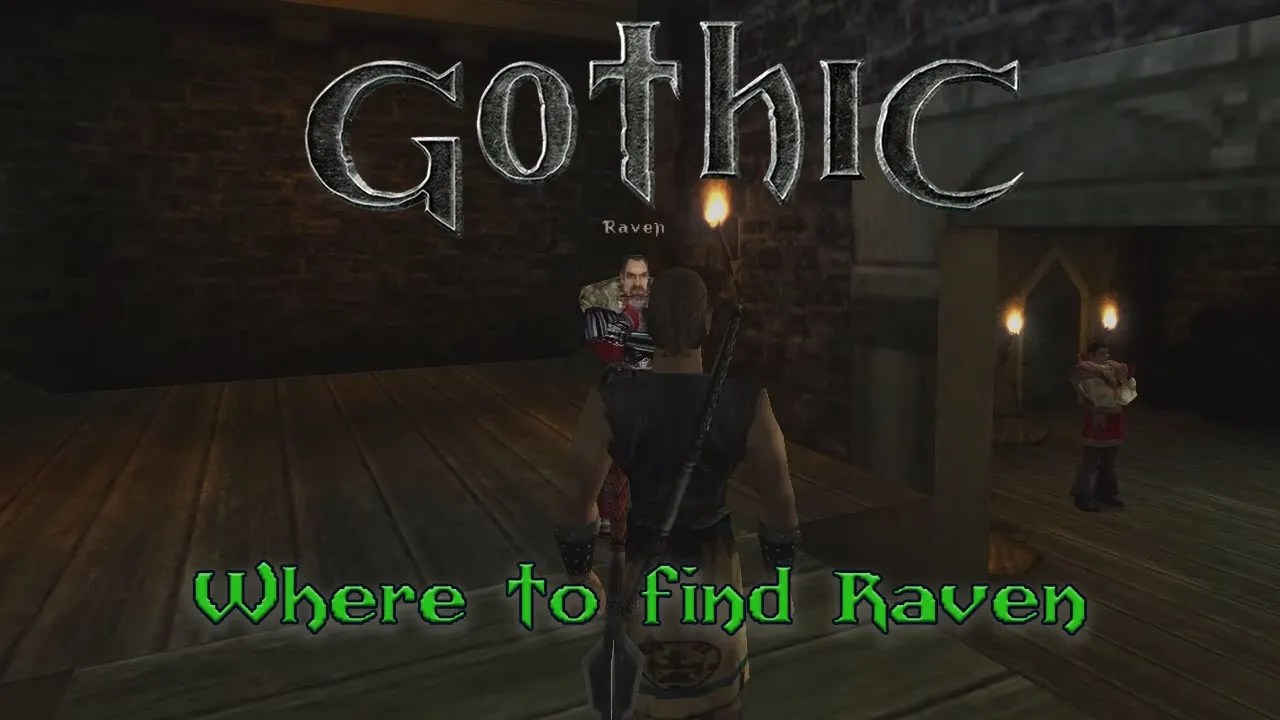 Raven is an ore baron under the orders of Gomez. You can find him in the castle inside the inner ring of the camp. Starting from Thorus, head forward until you reach the entrance in front of you guarded by two more guards. Get inside and you will find Raven.
Later in the game, you will find him beside Gomez, so turn right and reach Gomez.
To talk to him you must join a camp before, otherwise you won't be able to get inside the castle.