Release date for Gothic 1 Remake
There is no official release date yet.
Update 18th of September, 2022
On Gamestar came out an article written in german, describing the preview of the remake and interviewing the developers. Some game screenshots are shown but these have not been made public yet, as the complete article can be read only with a membership.
But of course on Reddit and Facebook some users posted the screenshots for new armor models and new locations.
Sources:
Update 25th of August, 2022
At the Gamescom 2022 there was a chance to talk about Gothic Remake. It seems that some details came out, even if no official statement about any release date.
Music will be curated by Kai Rosenkranz!
Also, another notable mention is that Kai Rosenkranz will work on the music for Gothic Remake! This announcement comes from a Tweet posted by Alkimia Interactive itself! For those who don't know, Kai Rosenkranz is the same guy that worked on music for Gothic 1, 2, 3 and Risen!
Update 12th of August, 2022
During the THQ Nordic Digital Showcase, the first official trailer video has been released and it showcases the Old Mine: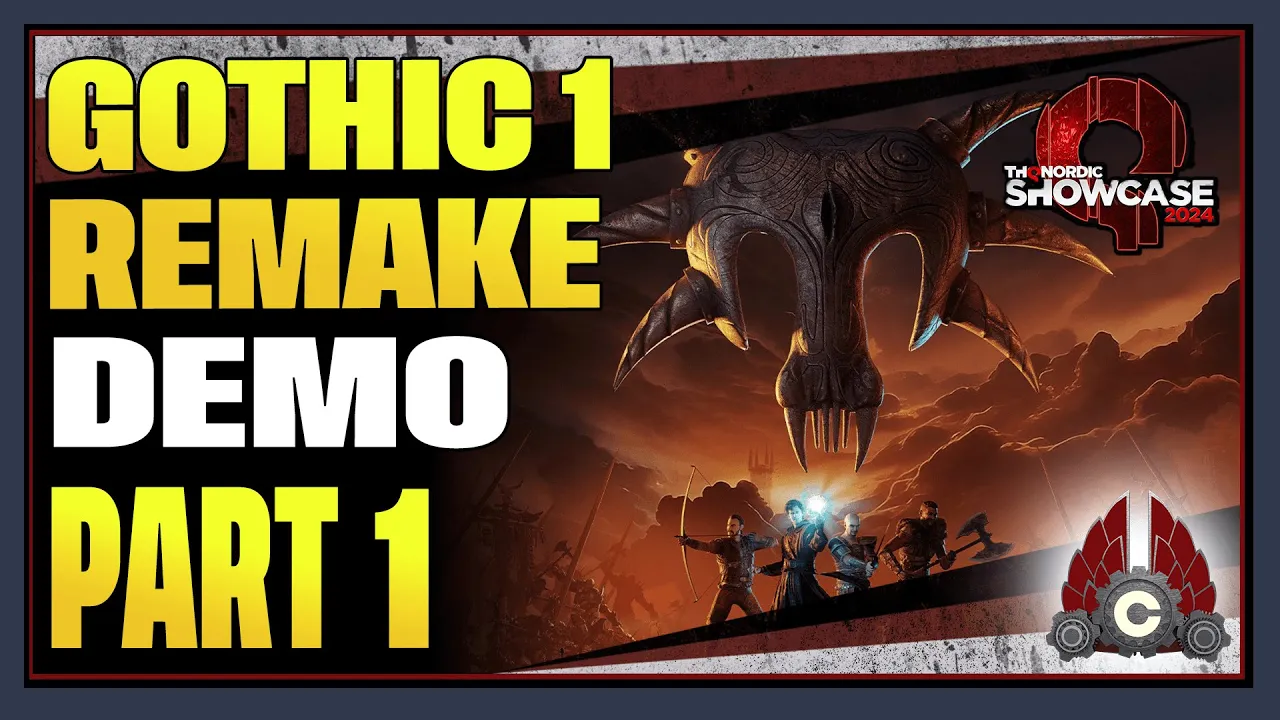 We can see the first person POV of the camera entering the mine and showing us miners, shadows, guards, slave orcs, and going down to the lower levels, reaching the tunnel of the minecrawlers... Are you ready to pass the test of faith?
The trailer is not just a cinematic but is actually engine footage, as declared by Alkimia Interactive on Twitter.

Follow me on Facebook and Youtube to get all the updates about Gothic 1 Remake!
Update 17th of March, 2022:
On some social networks appeared a news reporting a possible release date for March 31, 2023 (Reddit, Facebook). This date has been denied by THQ's Community Manager, therefore we cannot take it as official. It is probably an auto generated added by Steam.
Update 6th of March, 2022:
As posted on Reddit by u/easydestroyer, one of the devs working for Gothic 2: Chronicles of Myrtana has started working on Gothic Remake with Alkimia Interactive! Here is the official post on Linkedin. This is surely good news, because it means that the Remake could be better than expected and more similar to the original game. Also, this could mean that the developers are really watching the community to collect feedbacks and keep an eye open for interesting stuff, like the mentioned Mod for Gothic 2.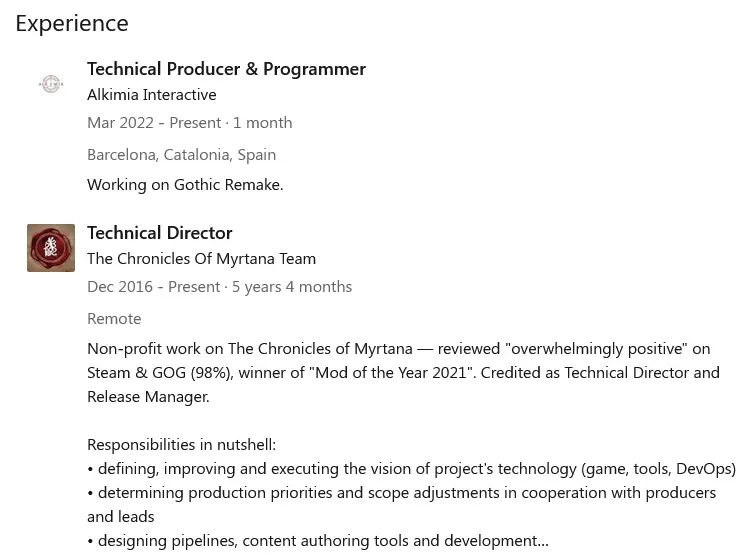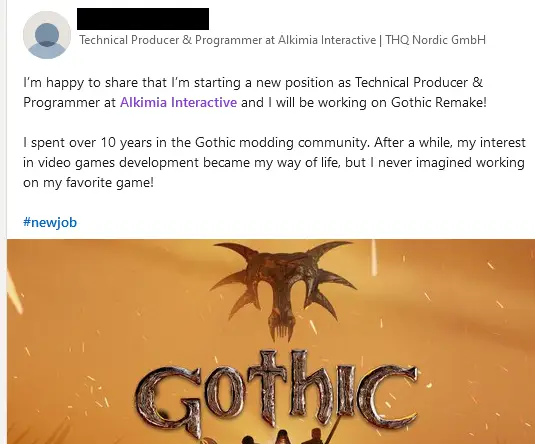 Update 30th of November, 2021:
The first Minecrawler rendering has been shown and Alkimia stated that their team is made of 35 people working at THQ Barcellona, so it seems like they are taking this remake quite seriously. They are also being helped by outsourcers and other contractors (imo, probably for graphics design) and they are looking for a Community Manager to work with them at Barcellona!!
You can read the original statement on Steam or on Twitter.
Previously, Alkimia Interactive had announced that they were working heavily on the remake and they clearly got the message from the users: the remake has to respect the original game.
This is the statement posted on Twitter:
"Since we started in 2020, we've assembled a strong team and are hard at work on the Gothic Remake @gothicthegame ! We took your feedback to heart - the full Remake will pay respect to the original Gothic game and will be very close to it. We can't wait to share more details soon!"
In the meantime, be sure to check out our Gothic Remake Playable Teaser review!
What do you think about the Remake? Let us know in the comments!
To get all the updates about Gothic 1 Remake, be sure to follow me on Facebook and Youtube!