Release date for Solo Leveling Anime
The official release date has been defined for Winter 2023/2024.
In a tweet on the official profile of Solo Leveling, we can indeed find a trailer announcing the upcoming anime to come out in the next winter season!
The series will be animated by studio A-1 Pictures, which among others have animated also Erased, Ao no Exorcist, Fairy Tail, Gate, Lycoris Recoil, The Seven Deadly Sins and Sword Art Online!
Here is the new trailer released on Youtube by Aniplex: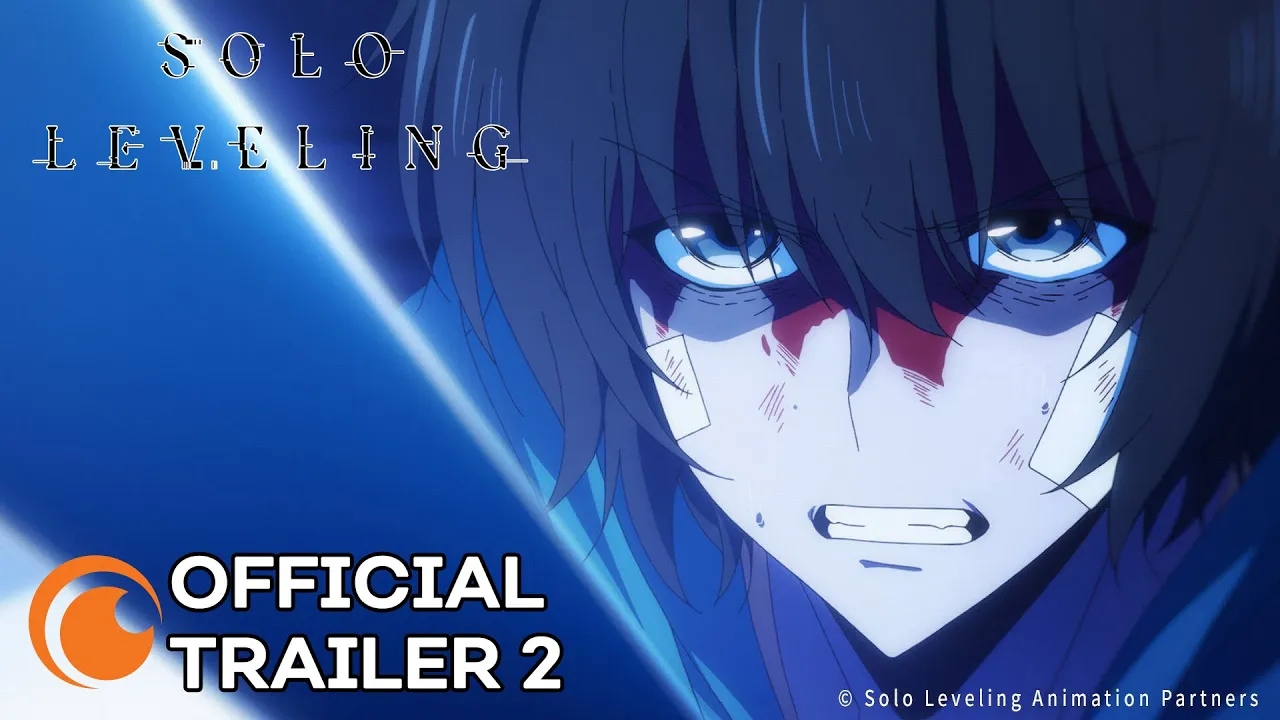 Previously, a first trailer was published, leaving a few doubts about the discrepancies with the original novel. Now, this looks much more promising, doesn't it?
One more Teaser video has been released by D&C WebToon Biz in December 2021.
After that, the anime was announced at the Anime Expo in July 2022 and then confirmed in September 2022 with the release of a trailer at the Aniplex Online Fest. It will be streamed on Crunchyroll.
You can also find this series named in English as "Only I Level Up".
In the meantime, Crunchyroll released the trailer that we can watch on Youtube.
Update January 2023
An important update regarding Solo Leveling:
The comic, which is still being published in many countries, officially ended in South Korea with chapter 179. However, the publication of new chapters has recently resumed, starting from number 180, which is the start of the epilogue of the story, so we can expect the opera to continue for a little while longer!
This is definitely good news, also considering that the animated series should start soon!
Plot
Solo Leveling is a manwha, a South Korean color web comic starring Sung Jinwoo, a low-level (E-grade) hunter even called "Humanity's Weakest Weapon", who tries to make a living by hunting monsters and participating in gate raids. His main objective is to be able to bear the medical expenses to treat his mother.
Gates are portals, similar to dungeons, that connect this world to another dimension. Following the appearance of the gates, hunters also appeared, them being "awakened" humans with supernatural powers.
His entry into a double dungeon, which will turn out to be a Red Gate, i.e. a very high level dungeon, will be the event that will change his life forever.
We will see the development of the protagonist throughout the story and we will get to know various other secondary characters, such as Sung Jinwoo's sister, Sung Jinah, as well as several hunters of more or less high ranks: Cha Hae-In, Go Gunhee, Woo Jin-Chul and many others.