Save 36 euros per year (3 euros per month) by activating the electronic bill without the need for a direct debit!
Premise: I have always hated having to activate bank domiciliation to have electronic invoicing instead of paper. First of all, the digital bill should be used to save paper and pollute less, so the fact of not making it available to everyone is always a bad choice, from my point of view.
Until recently, at least with TIM, it was not possible to have an electronic bill without activating the domiciliation. Apparently, fortunately, things have changed.
Furthermore, by my personal choice, I want to decide when to pay an invoice. I don't want to be charged an amount automatically: let's suppose that one day TIM decides to increase prices or maybe to charge something without my knowing. If I see a strange amount, which I do not know, before paying I can at least contact support and ask for clarification. Or let's think about the case in which a person has financial difficulties in a certain month and prefers to wait a few days to pay.
As if that weren't enough, late payment by even one day after the deadline leads to an increase in the invoice amount by up to 2%.
Having said that, let's get to the point.
How to activate the digital reception (via email) of the TIM invoice
First of all, let's enter the TIM customer area.
From the home of the customer area, click on Line and then on Manage, as shown in the following screenshot: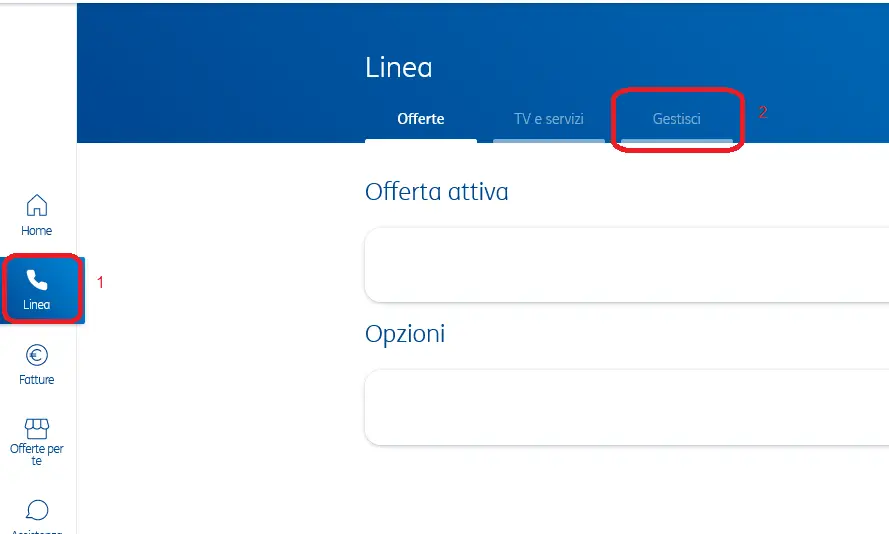 Now click on Line Data and then on the Edit button next to Receiving Invoices. In the case of a paper bill, it will say "Active - Paper" or something similar, followed by the shipping address of the invoice.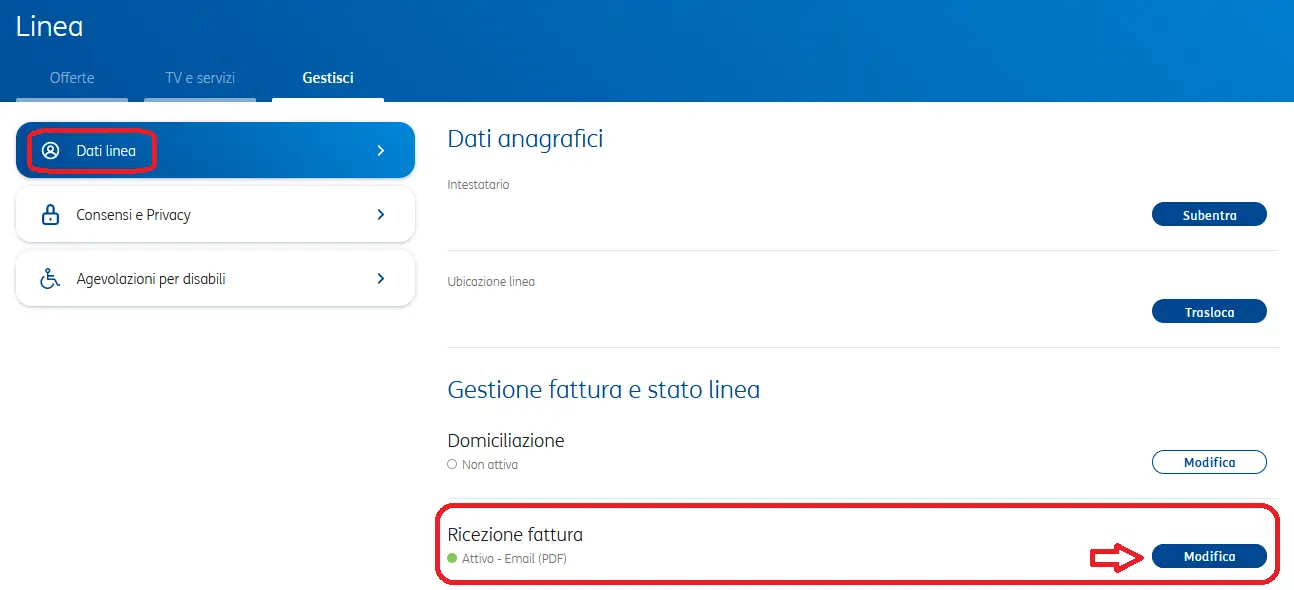 Finally, we first enable the Invoices via Email option and, if necessary, we tick the flag "Receive free PDF invoice attached to the email" and indicate the email to which we want to receive the digital bill, by clicking on "Invoice delivery - address e-mail". If you want a safe and free email service, I recommend that you take a look at ProtonMail.
Finally, click on Save.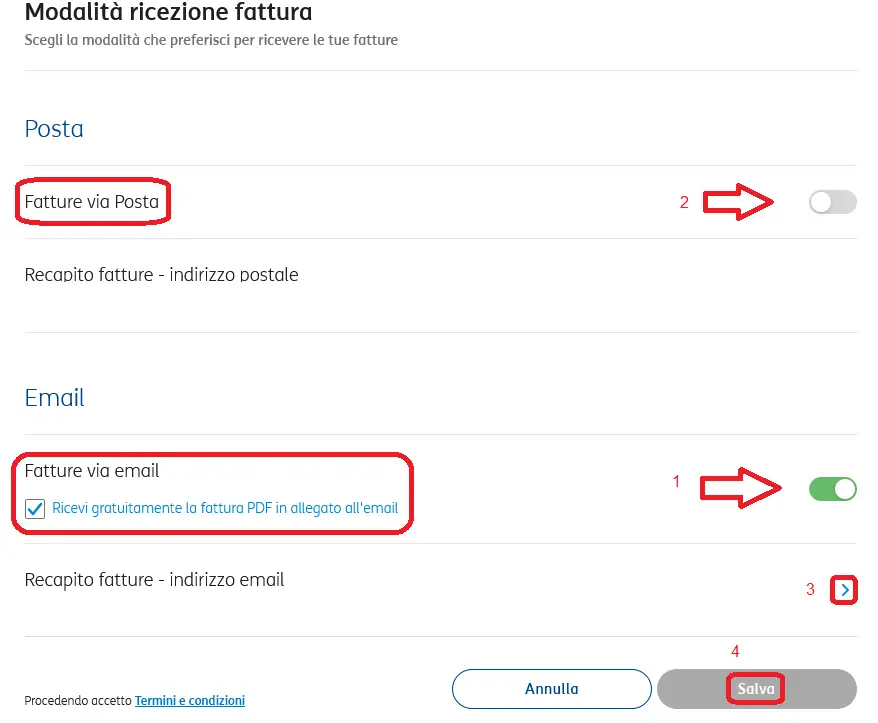 Well, now the e-mail delivery of the digital invoice has been activated, and you too can save 3 euros per month, so 36 euros per year. That's not much, but overall it's better to have them in your pocket, right?
As you may have noticed, the activation of this option to save is not really put in plain sight, so much so that I discovered it only by chance trying to comb through the customer area. In my opinion it should be highlighted on the home page, but why should TIM do it when it is easier to earn 3 euros more per month? However, it must be acknowledged that at least they give the possibility to do so, even if they could make it more transparent.
If this guide was useful to you, share it with others to help them save money!
Leave a comment below with your feedback: Did everything go well or did you run into difficulties? I will do what I can to help you.
You may also be interested in: