How to join the Ring of Water in Gothic 2: The Night of The Raven
To join the Ring of Water we need to proceed on some quests. We will need to gain the trust of Vatras and Saturas.
In short, we have to go on with the main quest of the Night of the Raven, by finding hints about the missing people. Let's see more in details the characters we need to talk to, and the steps we should follow.
Lares
Lares is at the port of Khorinis , in Gothic 1 he was the leader of the rogues in the New Camp. Talking with him we can have some information about the missing people.
He will give us his ring to allow us to get recognized as Ring of Water members. We will get our own ring later on. It is important to wear the ring sometimes, because there are characters belonging to this group and we can find this out only by wearing the ring.
Vatras
Vatras is a Water Mage that we can meet in Khorinis, at the Sanctuary of Adanos. He will ask us to find information about the missing people and will talk to us about the Ring of Water.
Dexter
Dexter is the leader of the bandits and he is near Onar's Farm. The bandits are garrisoned at the lighthouse and we can access their base only by knowing the name of their leader, Dexter.
Before meeting Dexter we should talk to Greg and Skip. Moreover, if we bring a map of Khorinis to Skip, he will show us where the lighthouse is: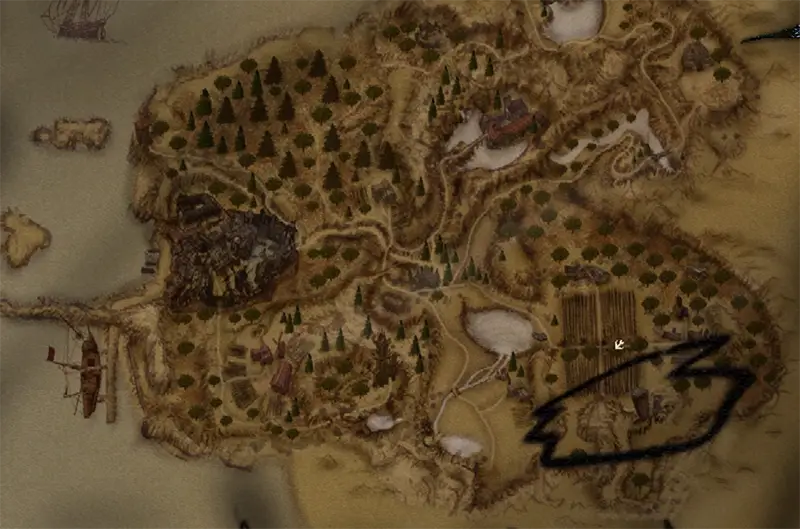 Saturas and the key to the portal
Saturas is the leader of the Water Mages, we will meet him at the ruins north-west of the Fire Mages Monastery. We will also meet the other Water Mages from Gothic 1, and we will find out that there is a portal leading to an unknown region.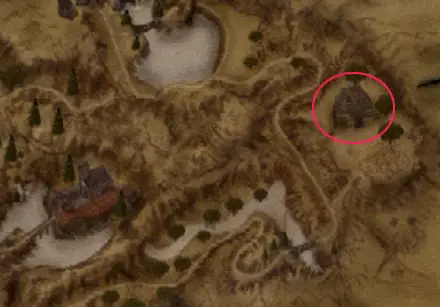 The magician Nefarius, at the ruins, will ask us to find the ornaments, which are pieces of the key to open the portal for Jharkendar, and will give us a map.
We'll have to convince Saturas that Vatras trusts us, in order to obtain the ring to open the portal for Jharkendar, to do this we first need to read the letter that Raven sent to Dexter.
The letter from Raven to Dexter
In the corpse of Dexter we can find a letter sent by Raven. We need to read it and talk to Vatras, thus obtaining his trust. Otherwise we won't be able to go on, because to reach Jharkendar we first need to convince Saturas that we are reliable.
After reading it and talking with Vatras, let's talk with Saturas. We should also find all the pieces of the key for Nefarius, we will need that to make a ring and open the portal to Jharkendar.
Other important characters
Some characters that have something to do with the missing people or with the Ring of Water are:
Greg is the leader of the pirates and we will meet him near Lobart's farm, before entering the city;
Skip is at the beach that we can reach by jumping in the water from the port of Khorinis, and swimming to the right;
Cavalorn is on the path between Xardas Tower and the City of Khornis, he is a member of the Ring;
Orlan is at the Tavern between the city and Onar's Farm, he is a member of the ring;
Gaan is a hunter near the Lighthouse of Khorinis, in the mountains, he is a member of the ring;
Martin is a guard we can meet at the port of Khorinis, he is a member of the ring
Cord is an old friend from Gothic 1, he is now in Onar's Farm, he is a member of the ring