Collect items from chests and corpses
You can collect items in Gothic 1 from chests and also from bodies and corpses you find on the ground.
By pressing CTRL + Up Arrow you can interact with chests (find out how to pick locks in Gothic 1) or bodies on the ground and the inventory window will open up. To transfer the items from the left, to your inventory on the right, move with the arrow keys towards the left and then press CTRL + Right Arrow to take them. You can also deposit items inside chests doing the opposite operation, so press CTRL + Left Arrow from your inventory.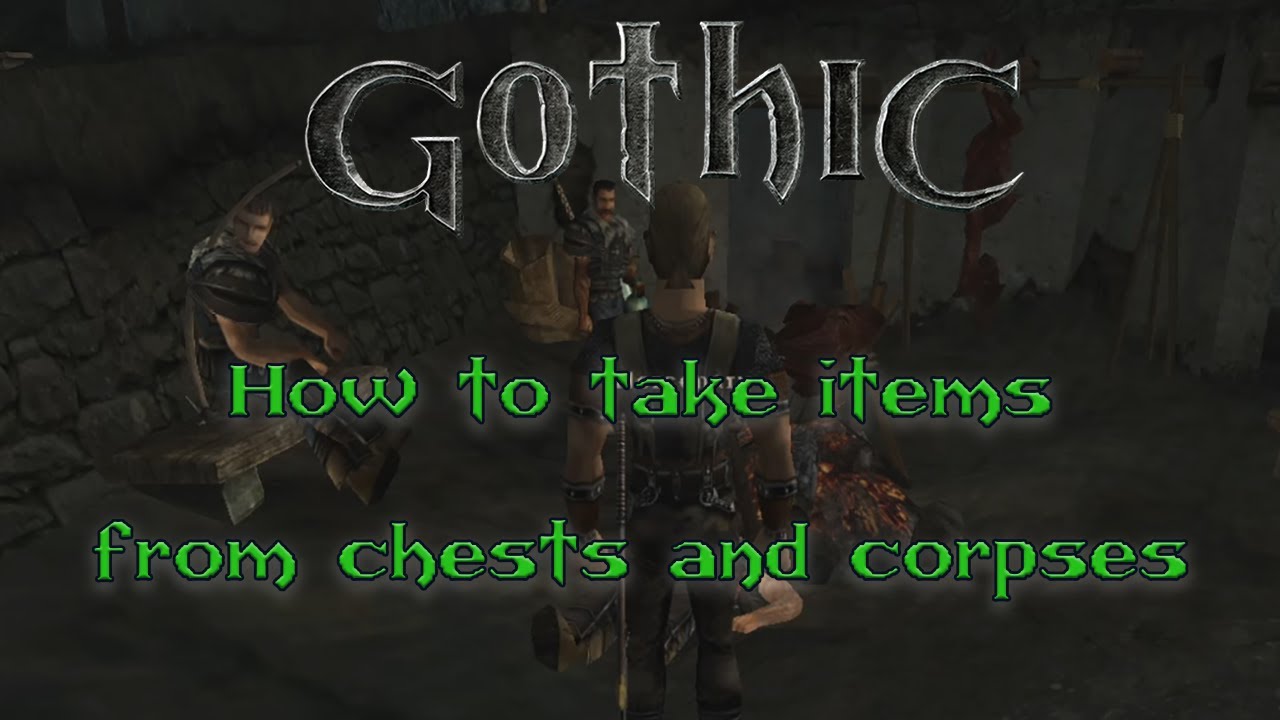 Also read the complete Gothic 1 guide.